Wedding Package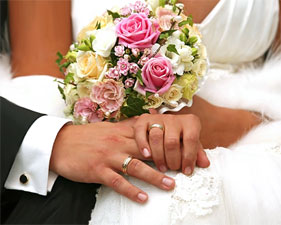 Your wedding day is one of the most important days in your lifetime, a special time to be shared with family and friends. We will plan and prepare your day with enthusiasm and professionalism to ensure you have a truly memorable occasion.
For wedding we offer:
• The holiday organization - DJ, the host, a hall ornament, the barman-show, the program with participation of gipsies
• If You pay for the banquet from 40 to 50 thousand roubles - the discount 50 % for "Suite" is given. If You are paying more than 50 thousand roubles - "Suite" is free of charge, and also 2 additional standard rooms with 50 % discount are available.
Photogallery